Specialized Expertise
Nottingham views the handling of shareholder purchases and redemptions, service requests, tax reporting and other direct interactions with your investors as an extension of your firm. While we do not get involved with sales and marketing, once you have an investor in your investment vehicle, Nottingham's transfer agent and shareholder servicing team treats your shareholders as though they were our own. Given our unique combination of accounts – mutual funds, private hedge funds, government investment pools and foundation endowment accounts – Nottingham has a unique ability to react to your investor's unique needs and reporting requirements.
Transfer Agent Services
Nottingham has been registered with the SEC as a transfer agent since 1989 and is currently the only registered full-service transfer agent in the southeastern U.S. Our TA registration gives us unique flexibility in handling a variety of structures that many of our competitors simply are not licensed to handle, such as actively-managed and passive ETFs, closed-end funds, interval funds, hybrid funds, and our bread and butter, 1940 Act open-end mutual funds. Nottingham shareholder representatives are authorized to perform actions beyond the scope of basic shareholder responsibilities including, but not limited to, administering distributions and dividend payments, overseeing the dissemination of shareholder reports and confirmations, and maintaining records for both the shareholder and the fund.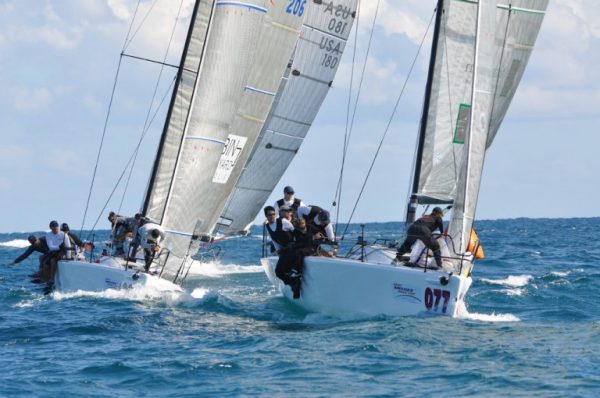 Accessibility and Attention to Detail
Our transfer agency team combines 30+ years of experience with a culture of southern friendliness. With Nottingham, you will find an unparalleled combination of accessibility and responsiveness along with a great attention to detail among our shareholder services staff and transfer agents. We take pride in delivering the highest quality services available while focusing on building relationships with investors, sales agents and all others involved with the funds we administer.
Shareholder accounting and recordkeeping services
Distribution of dividends and capital gains
Manage systematic investments and withdrawals
Online portal for investor activity, statements, and confirms
Automatic calculation of trade dates based on trade type, payment method, cutoff time
AML and identity theft monitoring and prevention
Process future dated trades
Trades accepted online and by phone, email, and fax
Respond to and manage shareholder inquiries and correspondence
Provide daily shareholder cash management
Support lost shareholder recovery and escheatment
Prepare and deliver account confirmations and statements (mail and on-line)
Support NSCC processing and provide dealer services
Calculate and report Rule 12b-1, commission and other intermediary payments
Provide literature fulfillment services
Report Blue Sky state sales
Nottingham
As the compliance date for the Advisers Act Rule 206(4)-1 (Marketing Rule) quickly approaches, the SEC has issued an alert outlining key areas of focus. Are you ready? Learn more here.
Nottingham
Nottingham has been included in the Best Companies Group list of Great Employers in North Carolina again this year – and we are so honored! Aside from a great benefits package, we offer remote and blended
Nottingham
Interested in investing in cannabis but don't know where to start?  Learn more from Nottingham CEO, Kip Meadows, about investing in pot stocks during this episode of The Money Tree podcast.